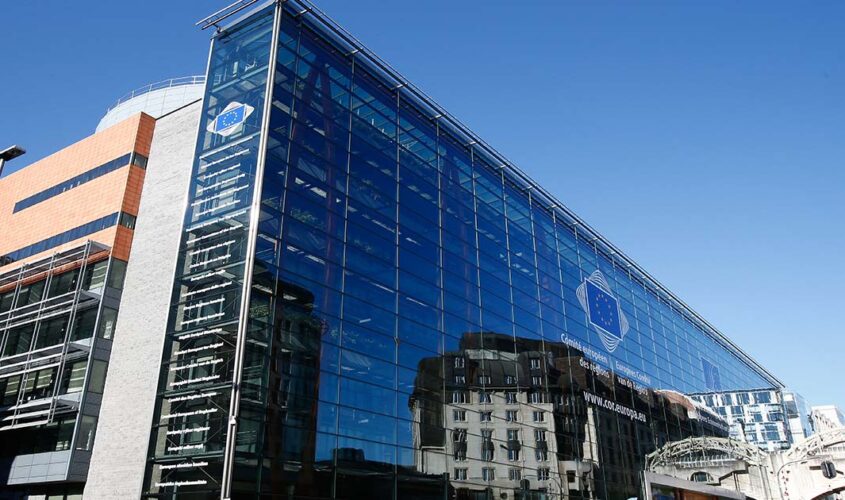 Round Up of 153rd CoR Plenary
The Committee of the Regions (CoR) held its 153rd plenary session on 8th and 9th of February. The session marked the year's first plenary and featured several key opinions and debates.
Following the formal opening of the two-day session, the plenary began with a debate on increasing digital resilience of local and regional authorities across Europe.
A key highlight of day one of the plenary session was the debate on the implementation of the Sustainable Development Goals. This included contributions from Irish MEP Barry Andrews with Members highlighting the role which local and regional authorities play in implementing SDGs in their plans.
Other highlights throughout the day included the CoR opinion on the European Health Data Space, a debate on the implementation of the Sustainable Development Goals and a review of the progress of the Recovery and Resilience Facility which helped drive Europe's economical recovery from COVID-19.
Day two of the February plenary session saw Irish interventions throughout the day's debates. Cllr. Kieran McCarthy began the morning by intervening in the European Year of Skills debate in presence of Commissioner Schmit, European Commissioner for Jobs and Social Rights. This was followed by Head of Delegation Cllr. Michael Murphy's offering a regional perspective of EU/UK relations to European Commissioner, Vice President Maroš Šefčovič, during a key debate on the European Commission's 2023 priorities.
Other highlights during day two included the European Care Strategy and the EU Nature Restoration Law debates.
The next plenary session will take place in March 2023.
https://www.ireo.eu/wp-content/uploads/ireo-ft-1500x630-cor-building2.jpg
630
1500
ireo-admin-004
https://www.ireo.eu/wp-content/themes/master/images/ireo-logo-v1-rev.png
ireo-admin-004
2023-02-21 15:58:36
2023-02-21 15:58:36
Round Up of 153rd CoR Plenary